Our Kelley Family History
This interesting surname, with variant spellings of Kelly, Kelley, and Kellie, has three distinct possible origins.
Firstly, it is an Anglicized form of the great Old Gaelic name "O'Ceallaigh". The Gaelic prefix "O" indicates "male descendant of", plus the personal byname "Ceallach" meaning "strife" or "contention". The main (O)'Kelly clan belonged to Ui Maine (mid Galway and South Roscommon) and the reigning chieftain, O'Ceallaigh (circa 1351), was a renowned patron of the arts. O'Kelly of Gallagh, whose claim to the designation chief of the name is officially recognised is entitled to be called the O'Kelly. The much lamented Grace Kelly of Monaco was of Irish stock.
The surname may also be of English locational origin, from a place thus called in Devonshire, recorded as "Kelli" in the 1194 Pipe Rolls of that county, and named with the Welsh/Cornish "celli", grove. In 1521, the birth of Henry, son of William Kelly and Jane Trecarrell, was recorded in Kelly, Devonshire.
Finally, the name may be of Scottish territorial origin from the lands of Kelly near Arbroath, Angus, named with the Gaelic element "coille", wood or grove. John de Kelly, noted in "Scottish Acts of Parliament" was abbot of Arbroath in 1373.
The first recorded spelling of the family name is shown to be that of Warin de Kelly, which was dated 1194, in the "Pipe Rolls of Devonshire", during the reign of King Richard I, known as "Richard the Lionheart", 1189 - 1199. Surnames became necessary when governments introduced personal taxation. In England this was known as Poll Tax. Throughout the centuries, surnames in every country have continued to "develop" often leading to astonishing variants of the original spelling.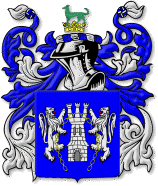 About This Project
This comprehensive web site focuses on the Kelley and Parker families who lived in Monongalia County, Virginia. The main related families include Aldrich, Behon, Biswell, Boden, Booe, Caldwell, Cate, Fleming, Francis, Griffith, Hatfield, Heaton, Hershberger, Hissey, Jackson, Kelley, Lee, Lindsey, Parker, Payne, Rector, Ritchie, Robertson, Short, Stillwell, Thomas, Watson, Wentz, and Wilkinson. The basis of the web site is to focus on Family Groups, that being a family that had a grandparent of Laurie Kelley at its head. The family group shows children and grandchildren birth details, personal history documents (i.e. wills, certificates, photos & archive information) plus information (including concerns) on authenticity of the genealogy information. Currently information is provided on 50 Family Groups, including many photos and documents and is thus more detailed than most other personal genealogy family surname sites. The main stem of the family tree is the Kelley family. However, the webmaster is also trying to cover the pedigree ancestry of the families of the women that married into the Kelley group and their related families as this identifies a number of indirect line of ancestors of Laurie Kelley. The pedigree ancestry charts and the genealogy family history information of these families and others are available here on this site.
...Read More